I had forgotten – until I was reminded of it yesterday evening – that the road from Muskallonge to Grand Marais is largely unpaved. I knew it when I planned this route over a year ago, but it slipped my mind. There was a sign on the road leading to Muskallonge.
It's about 12 miles of hard-packed sand and stones. I try to avoid that kind of road, but it saves a huge detour inland. It wasn't too bad, but there were areas of mud, and lots of loose sand and gravel. Like most roads of this type it's prone to "washboard": where traffic creates rows and rows of packed ridges, perpendicular to travel.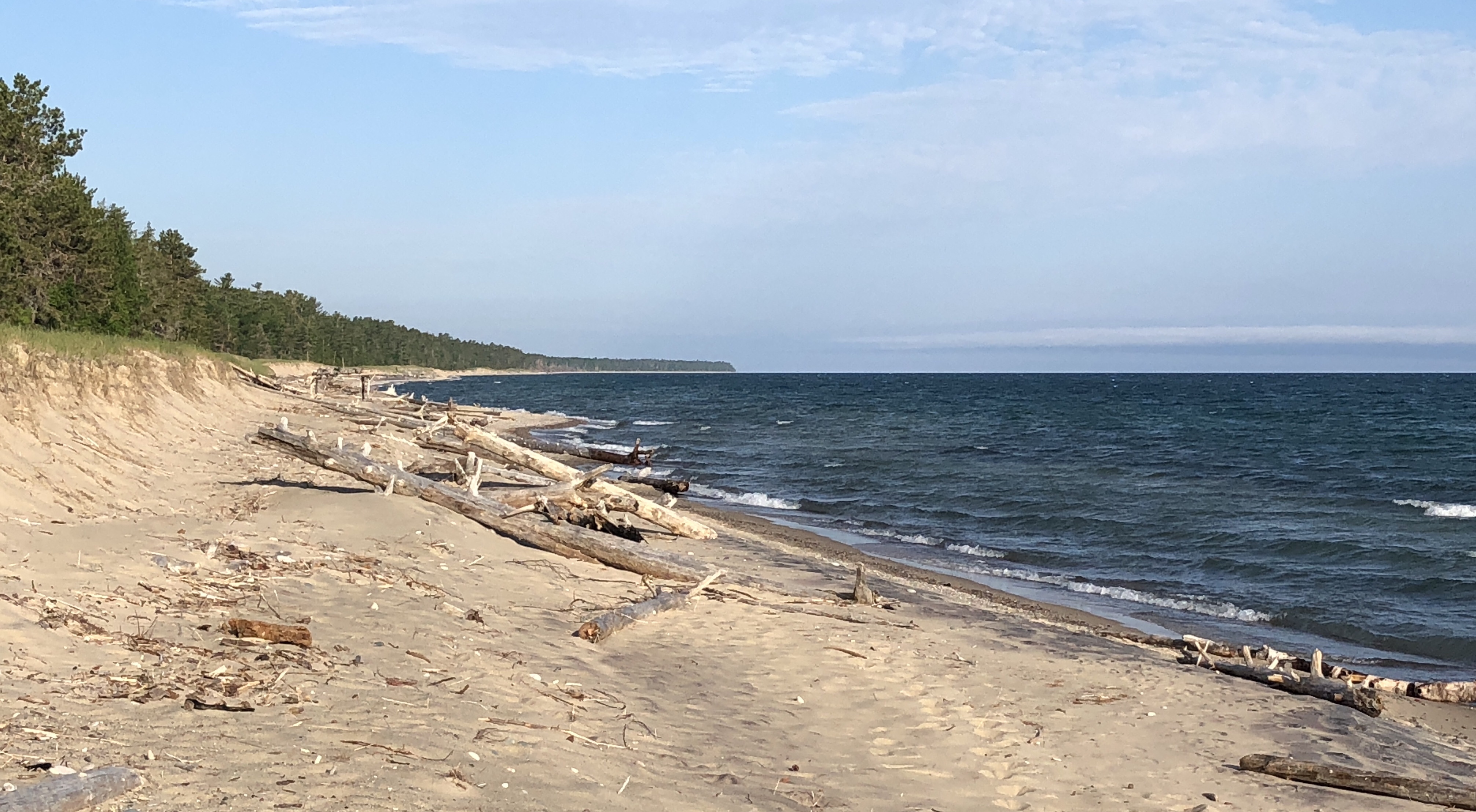 It took me an hour and half to ride, including a stop to explore the beach a little halfway. So, about 10-15mph the whole way.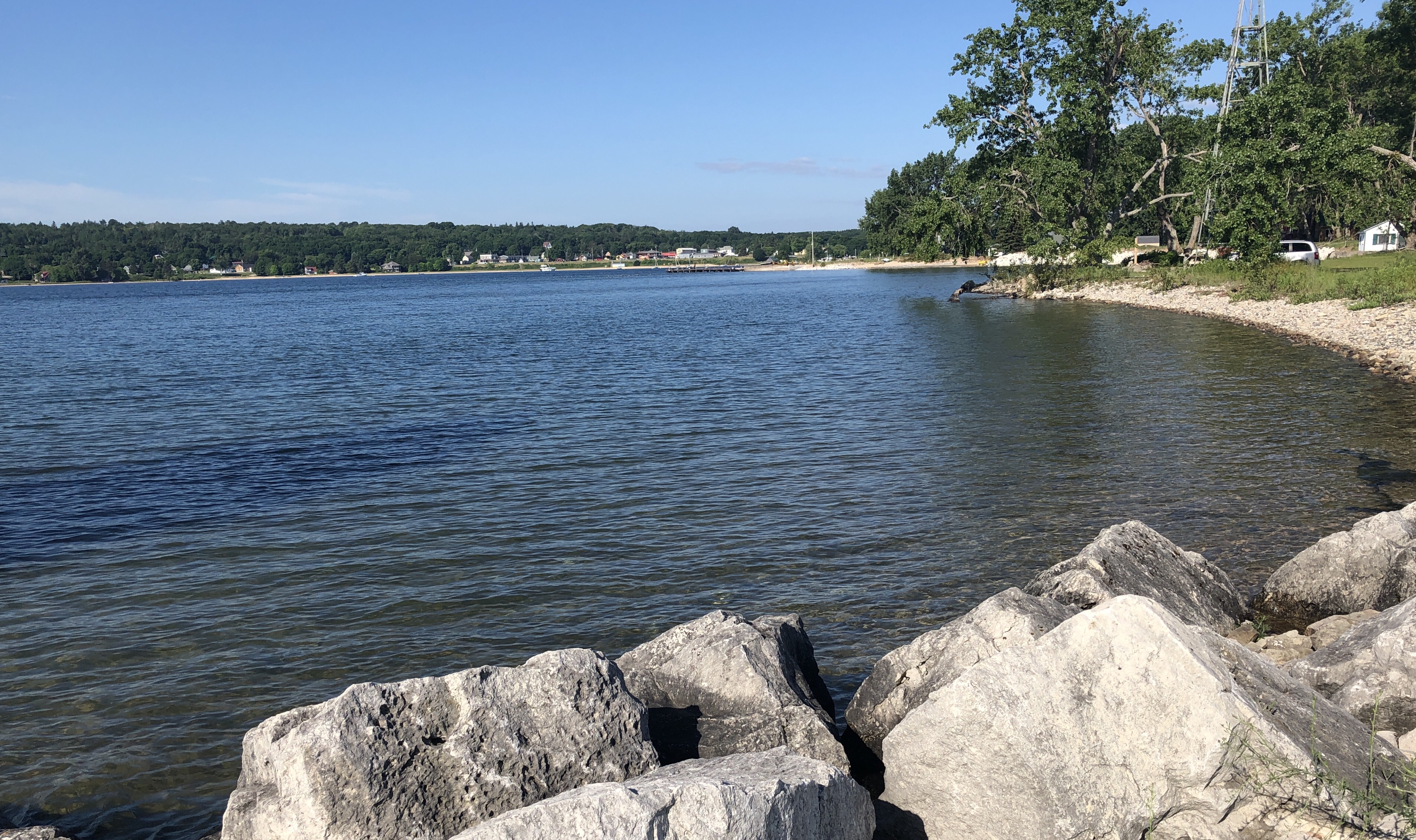 Grand Marais is a little town on the east end of Pictured Rocks National Lakeshore. I topped off the tank (.75 gallons) at the general store.