I finally made it to the Old Mission Peninsula, almost 4 years after a broken brake lever sent me to a shop for repairs instead. (I'm more careful about parking on uneven surfaces now.) The weather stayed foggy most of the way north, leaving the views of the bay less than spectacular, and the air chilly. I put on every shirt I have with me (2 long sleeve, 3 short) to keep warm. It was a nice ride though. I stuck to the shorelines as much as possible, avoiding the more trafficky Center Road.
The Old Mission Lighthouse is a little underwhelming… not worth the ride by itself, but worth stopping if one is in the neighborhood. The scenery is the real reason: lots of grape trees, cherry bushes, and blueberry vines. The vacation homes along the shore contrast with the working farms just inland. The sun finally broke through, which made it a good morning ride.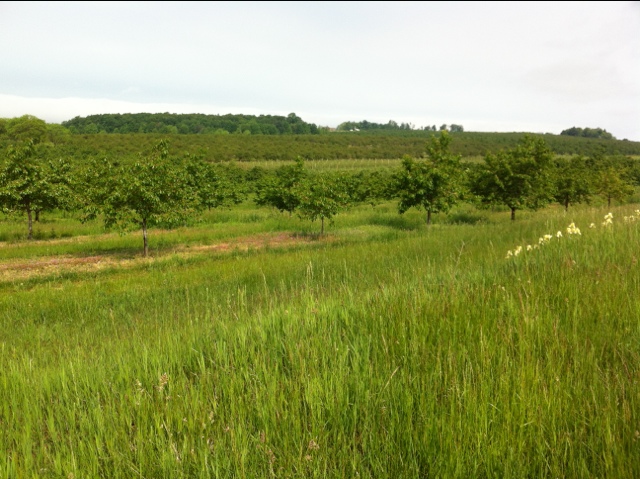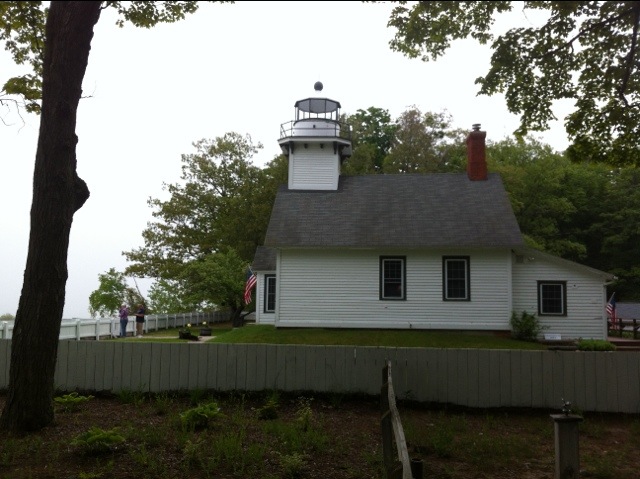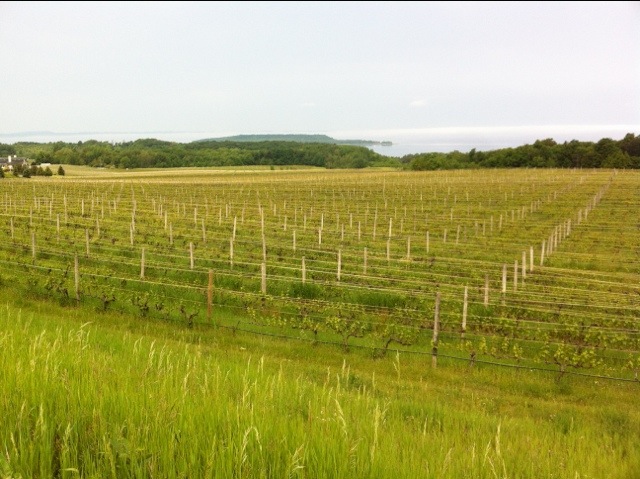 I tried finding a place for lunch in downtown Traverse City, but a frustrated by the business district traffic and on-street metered parking. I decided to give up and look for some place on my way, and left the business district, and immediately came upon J&S Hamburg, a cluttered diner… with a parking lot. I took a seat at the counter, the only option.