You may have gathered from my metaphysical post that today wasn't all happiness and fun.
The county road that was to take me into Munising… didn't. It was closed just outside of the city, sending me on a detour that I apparently got lost on. Getting to Munising Falls – just west of the closure – was a little tricky.
I remember it from 10 years ago, and I definitely recommend it, especially since it's so close to downtown/harbor. It isn't huge, but it's a cool setting, in a narrow gorge that it carved.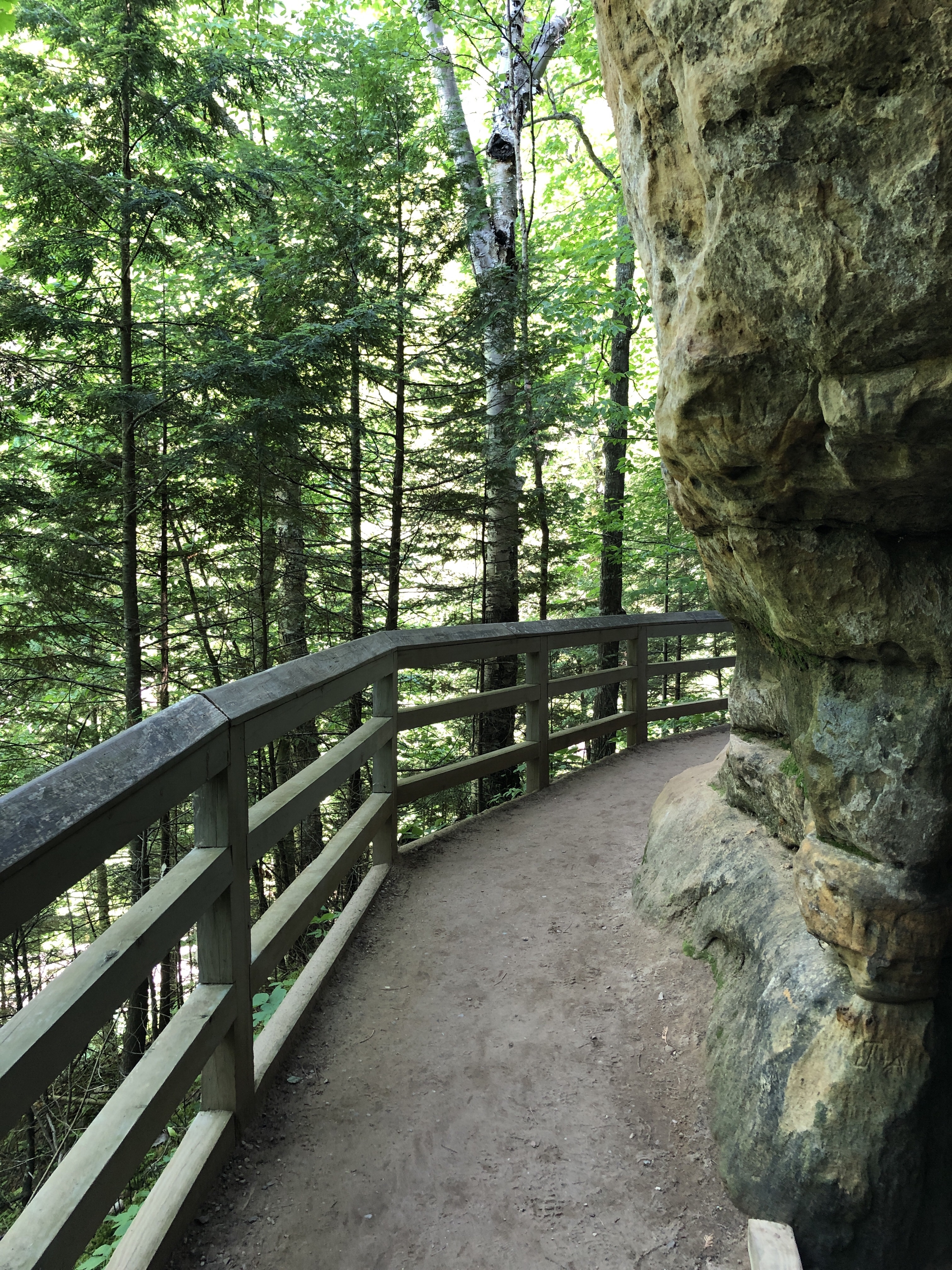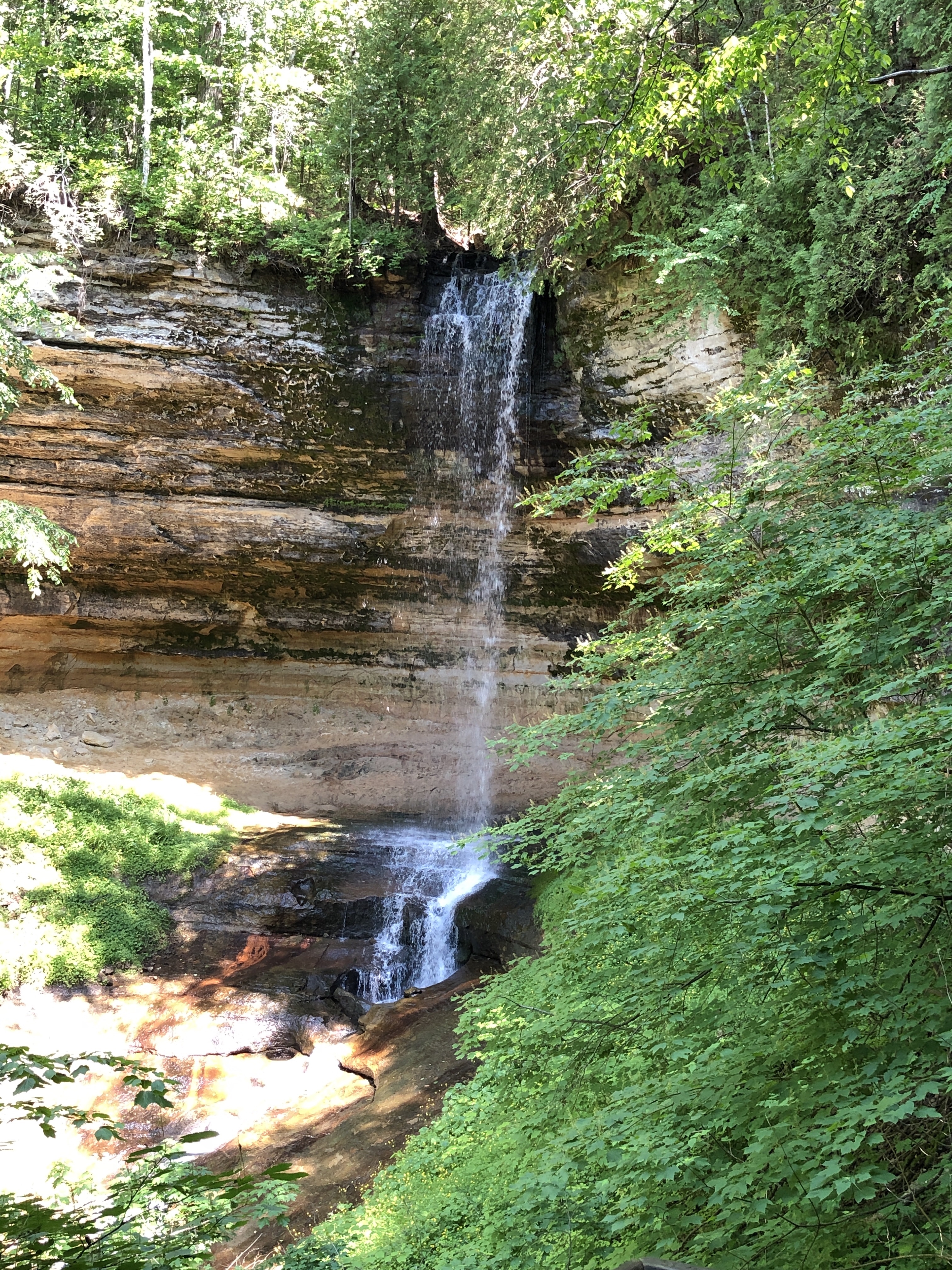 Tannery Falls is apparently nearby, but I couldn't find it due to road construction.
Horseshoe Falls turned out to be a private, admission-fee, tourist-trappy thing.
Alger Falls is little more than a spot by the highway we're water comes down the rocks.
Wagner Falls is worth a visit. In fact, it clued me in to M94: a less busy, inland alternative to M28, which runs along the Lakeshore.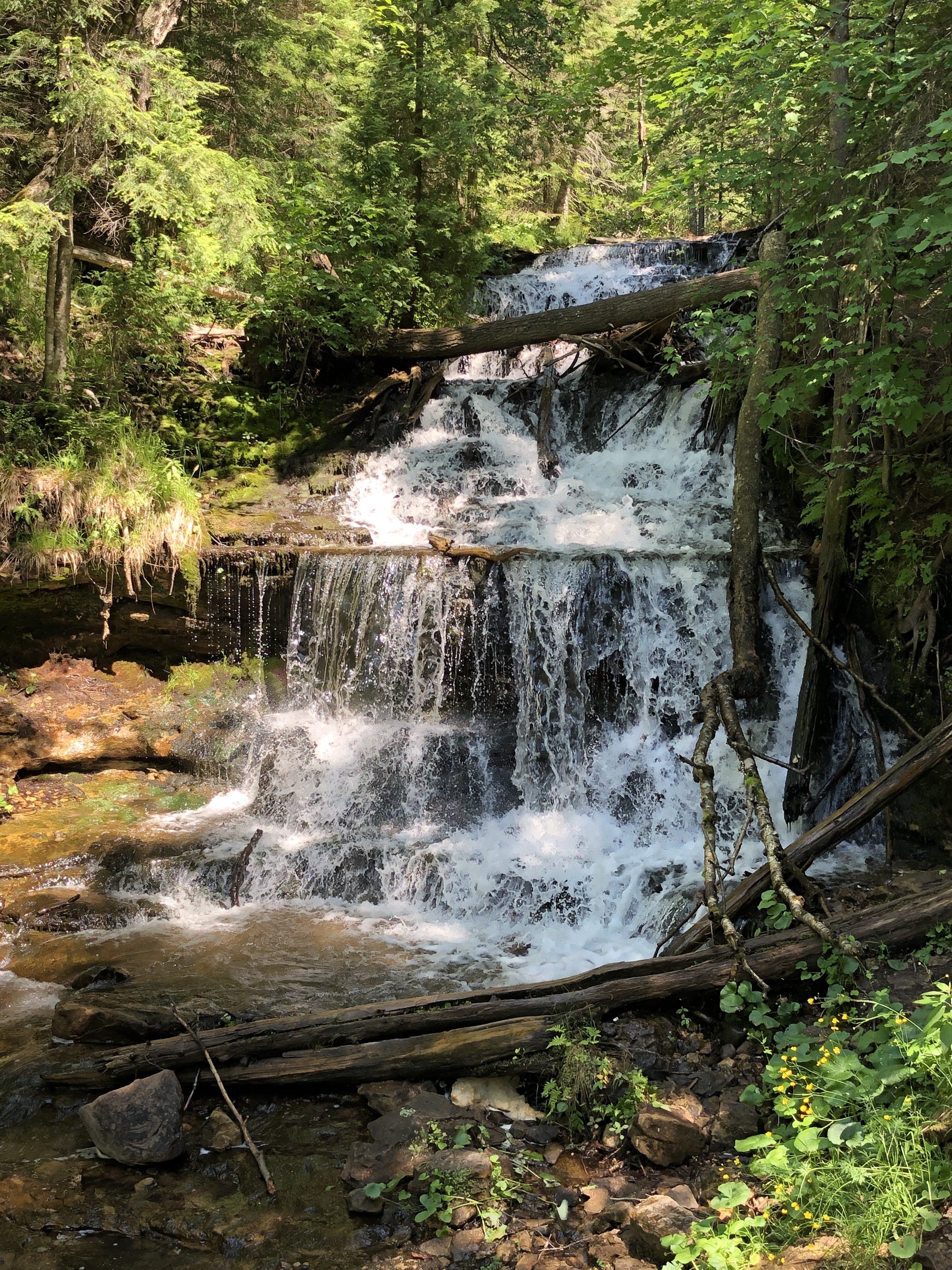 Which was a good thing, and a bad thing. In many ways, it's the opposite of the county road I took through Pictured Rocks: no curves, and the woods aren't hugging the shoulders. Not very many cars/trucks, and they could usually pass quickly, but the road quickly became… tedious. Which got me thinking about some of the roads ahead of me: Minnesota-61 from Duluth to Grand Portage, and the Trans Canada Highway. Also know as Day 5, Day 7, Day 8, and Day 9. And those will be busier.
M94 also brought me past Laughing Whitefish Falls, which weren't previously on my agenda. it's a fairly high falls that, instead of cascading down a series of steps or simply falling down a cliff, it falls a little ways then flows down a slide.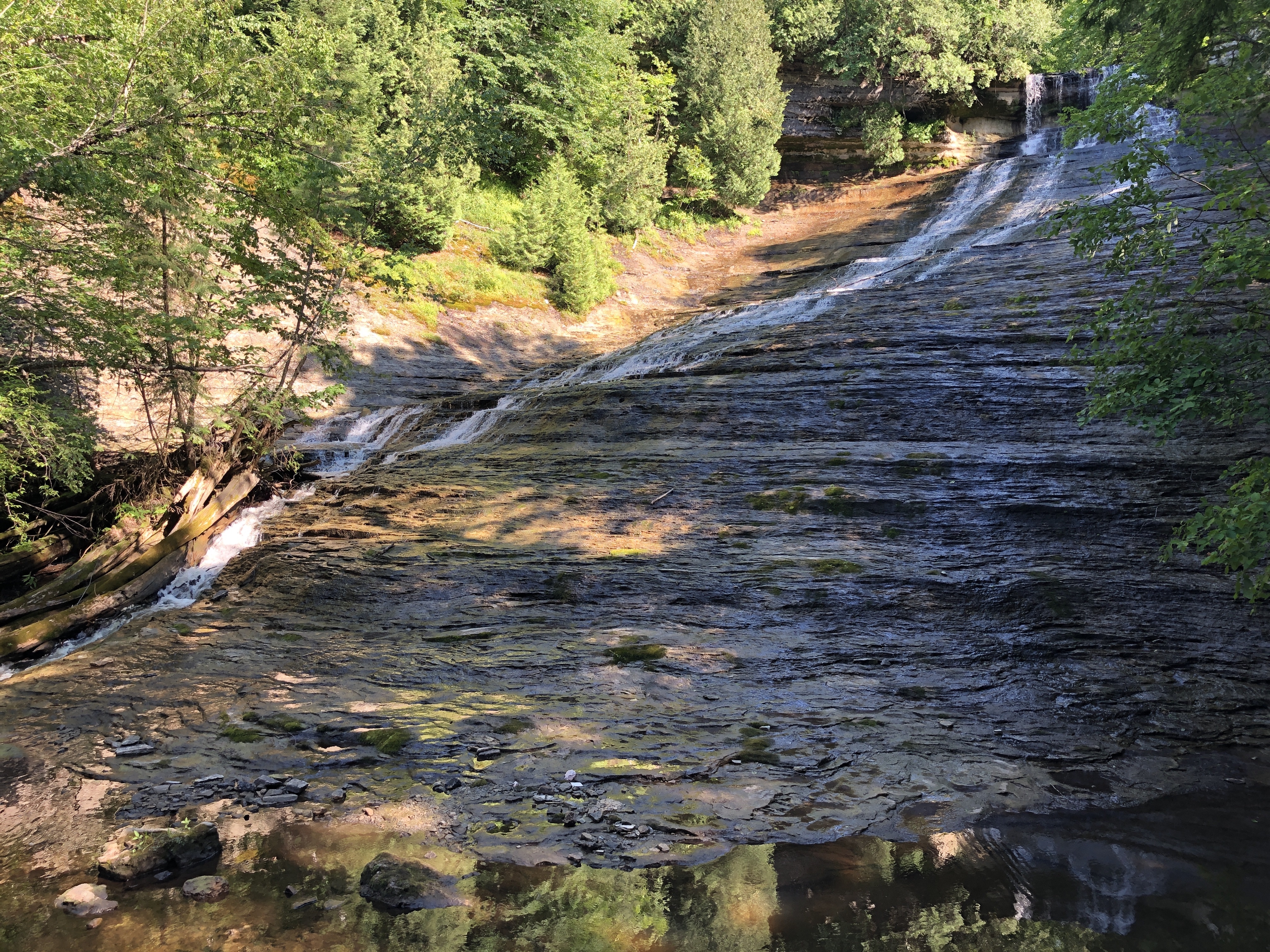 So after mostly skipping Munising, I bypassed Marquette entirely, heading to Van Riper State Park more directly, inland. This still put me on M28/US41 for a while, reminding me why I don't like those major roads.
Van Riper is much like I remember from before… except for the sinkhole. The road from the main campground to the rustic campground is completely impassable. The ranger who booked me in neglected to mention that, or the mile-long detour needed to get there. It's ordinarily a short hike to the showers from the rustic campground; I had to take the scooter to get there and back before dark.