I arrived at VanBuren State Park around 5:30. Considering I started around 7:30 this morning, that's a long day of riding. But I took it pretty easy, so I'm not exhausted. I stuck to county roads most of the last leg, including the spot where I hit 25K miles.
Last year when I reached Saranac, I had the feeling that I was all-but-home, since I'd been there on several day trips. This isn't quite that familiar, but I have reached the point now where I don't need a map anymore; I know my way from here. And it'll be a short ride, especially if I don't stop.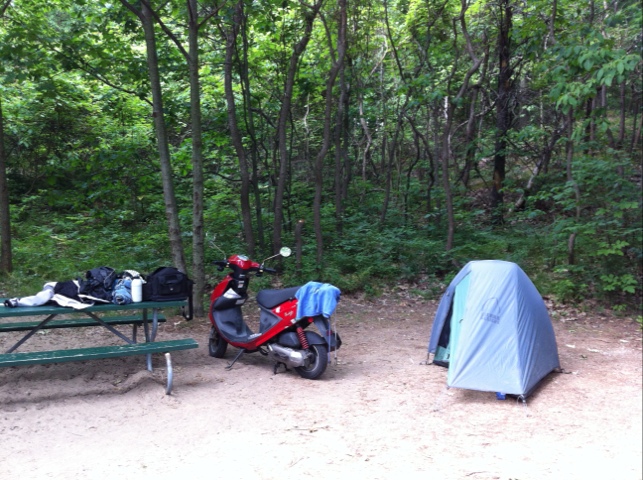 This campground isn't any more full than Pokagon, which means I kind of wasted my $8 reservation fee. Oh well. I paid the $5 fee for my "Michigan Passport" which will also get me into the other state parks I'll be visiting next month.