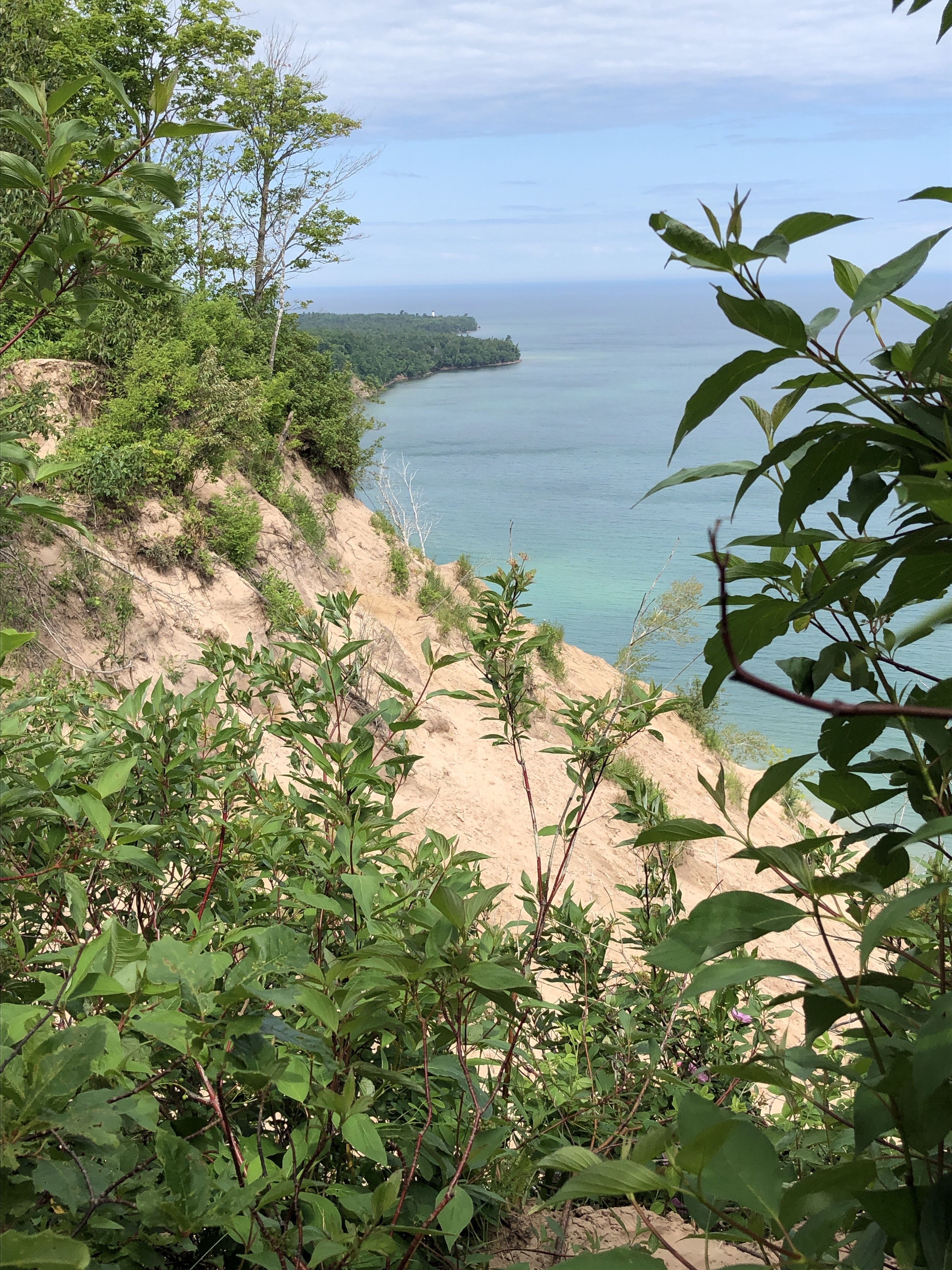 I 've had a fairly uneventful ride through Pictured Rocks this morning, stopping from to time for a scenic spot, such as this overlook of the Sable Point lighthouse (I think). For the mot part it was just a lovey ride through the woods: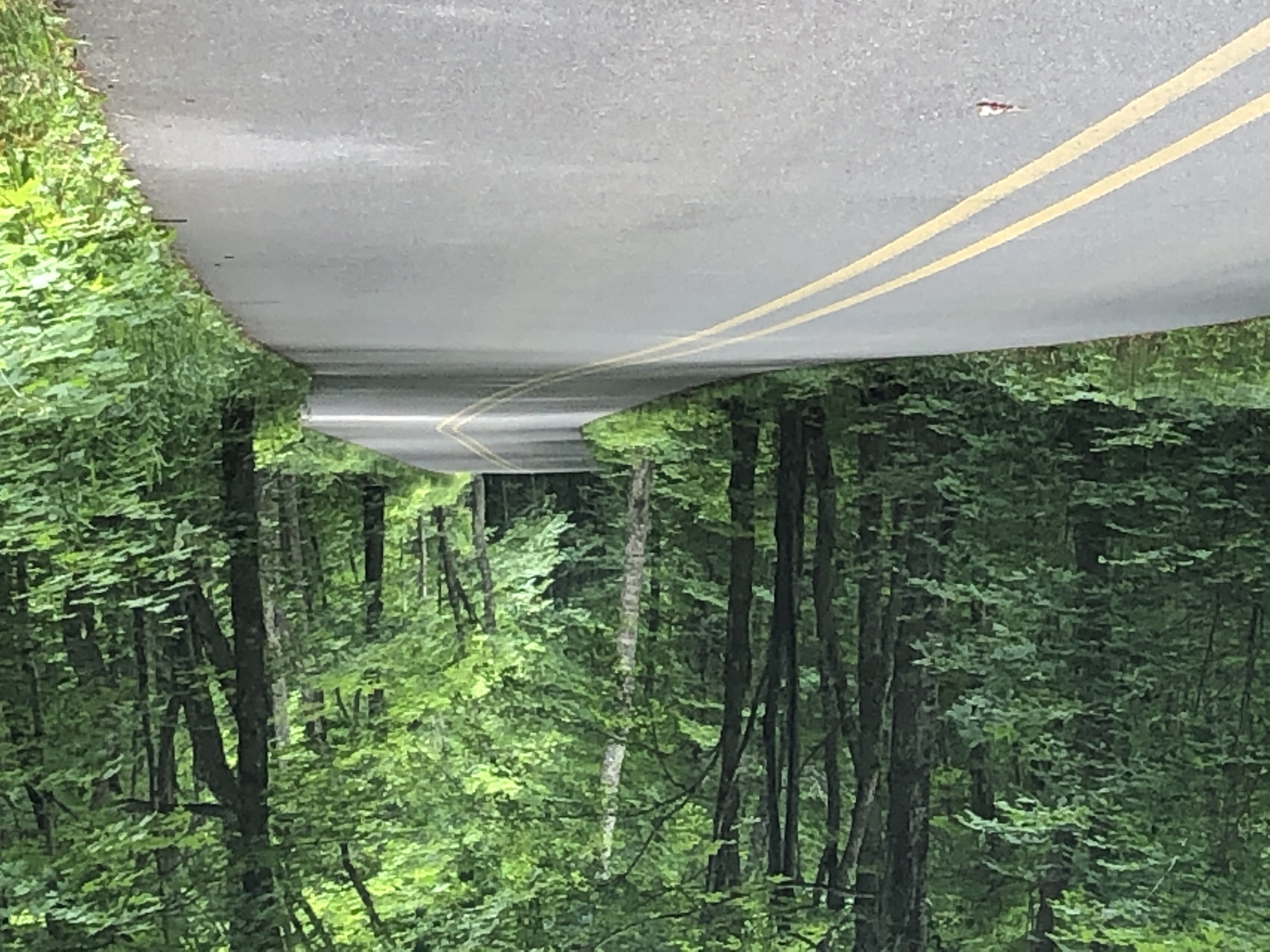 I came across a couple of vultures who basically just flew down the road ahead of me, before perching in a tree. I got a few photos of them with the good camera, but I can't upload those.
I've stopped for lunch at the Bear Trap, a roadside bar and restaurant in the metropolis of VanMeer. They have a pasty on special for lunch, and I like pasties, so I figured I ought to have that while I'm in the UP.