Last night's rain gave way to drizzle this morning, which eventually gave way to overcast. I didn't rush breaking camp, giving the tent and rain gear a little more time to dry before packing them. But without the sun, they were never going to dry entirely, so I showered, packed, and hit the road at about 8:30.
It was dry, but cool enough that I considered putting the rain coat on as another layer. I found a nice quiet two-lane road that would've gotten me off US-23 and through trees and farmland, but I was running low on gas so I took the US highway to the next city, then switched to the state highway, which wasn't as busy. It was a 4-lane road, but those are nicer for a scooter than busy 2-lanes because faster vehicles can easily pass you.
I pulled off the highway at Linwood Rd, which led to the village of Linwood, on Saginaw Bay. Technically I had seen the Bay at Tawas, but that was the mouth of the bay, so it was really more like Lake Huron. It looks like the shoreline is dominated by marshes. They're beautiful and a fascination environment, but not so great for building sandcastles and frolicking in the waves. This may account for it not being a vacation mecca.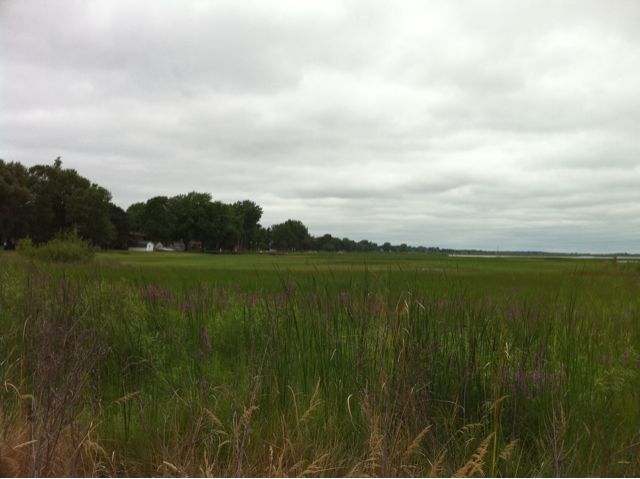 A while latter I stopped on a whim when I saw I was passing Bay City State Rec Area. This turned into an extended stop, as overcast gave way to partly sunny, including a hike of the nature trail. My ad hoc bird-watching expedition nabbed me a trio of swans, a couple Great White Egrets, and – almost didn't see it – a Great Blue Heron.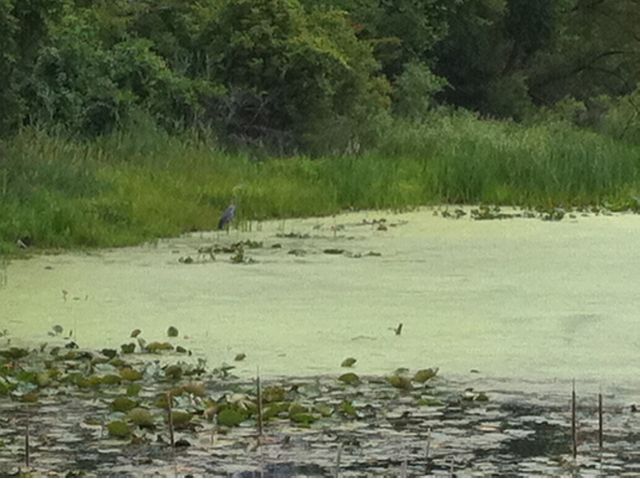 My plan was to have lunch in Bay City, which I'm doing… at 3pm. Finding a place for lunch in downtown Bay City/Essexville that isn't a chain is not an easy task, but I found El Mexicano, an authentic Mexican restaurant, on one of the local strips. They stopped serving lunch at 2pm so I had dinner: a big plate of pollo jalisco, which I think will cover lunch and dinner just fine.