I have to say that turning off M28/US41 onto a low-traffic road early this afternoon was like a breath of fresh air. It was the kind of road where you could see a nice view, and just pull over and stop for it, because you were only going about 40mph.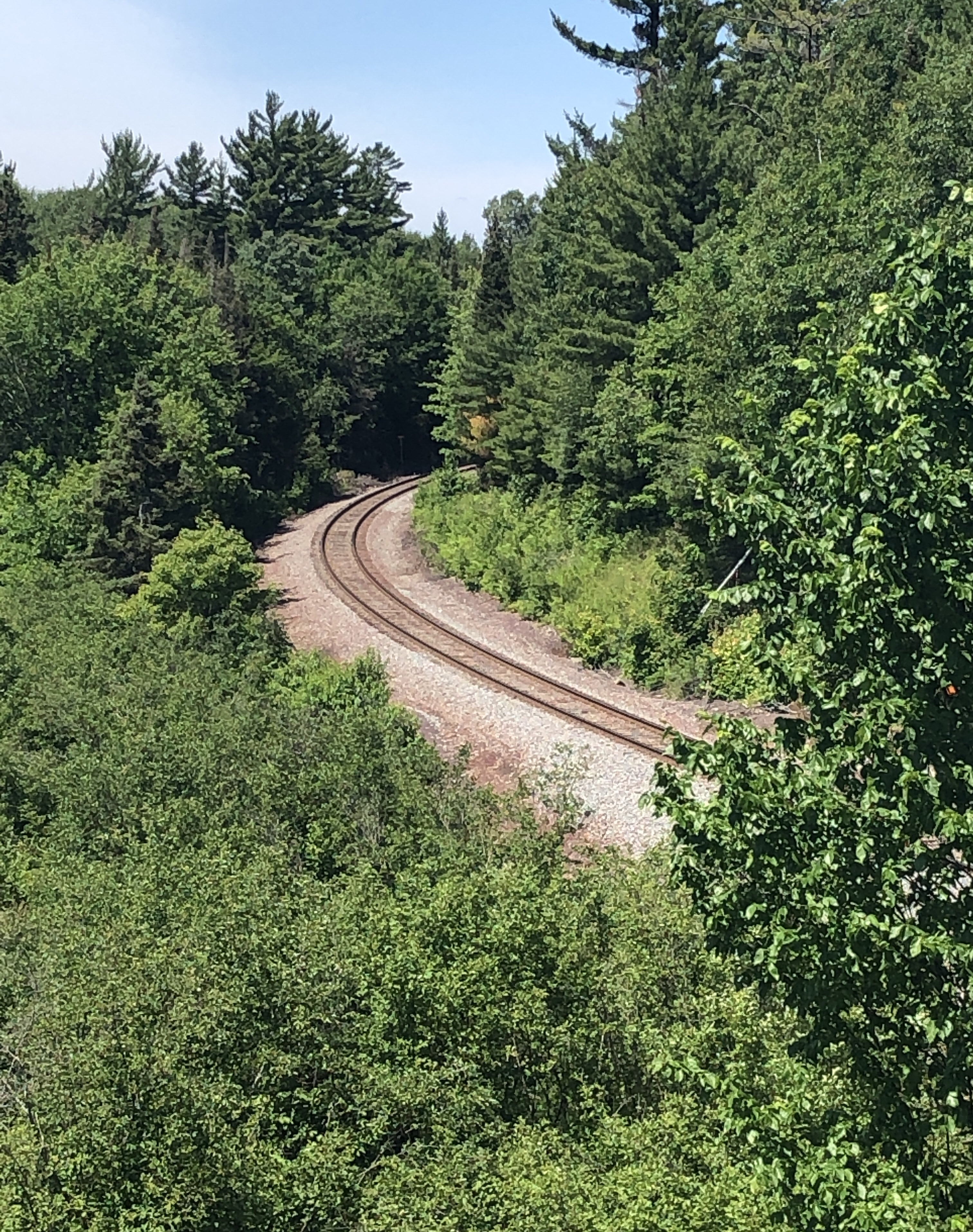 The previous night's not-that-great sleep started catching up with me, so I pulled off at a little turnout that I think was for fishing the adjacent river, set the phone to wake me in 15 minutes, covered my head with my emergency bug net, and took a nap. That's how to do it!
I got to Fayette Historical State Park around 6pm, which is what happens when you schedule a reasonable amount of riding in your day. It's 15-20 miles south of US-2 on a peninsula sticking into Lake Michigan, which is why skipped it on my previous passes through the area. (The first time I rode around here, I stayed at Indian Lake State Park instead… which apparently doesn't exist anymore.)
The peninsula reminds me of… the Lower Peninsula, which makes sense since it's one of the southernmost parts of the UP. It even has a fleet of big wing turbines in the middle of corn fields. (And signs in the yards of some residents protesting the wind farm… as if not having wind power was actually an option anymore.) The corn was only about a foot tall, but it's remarkable to see it grown at all this far north.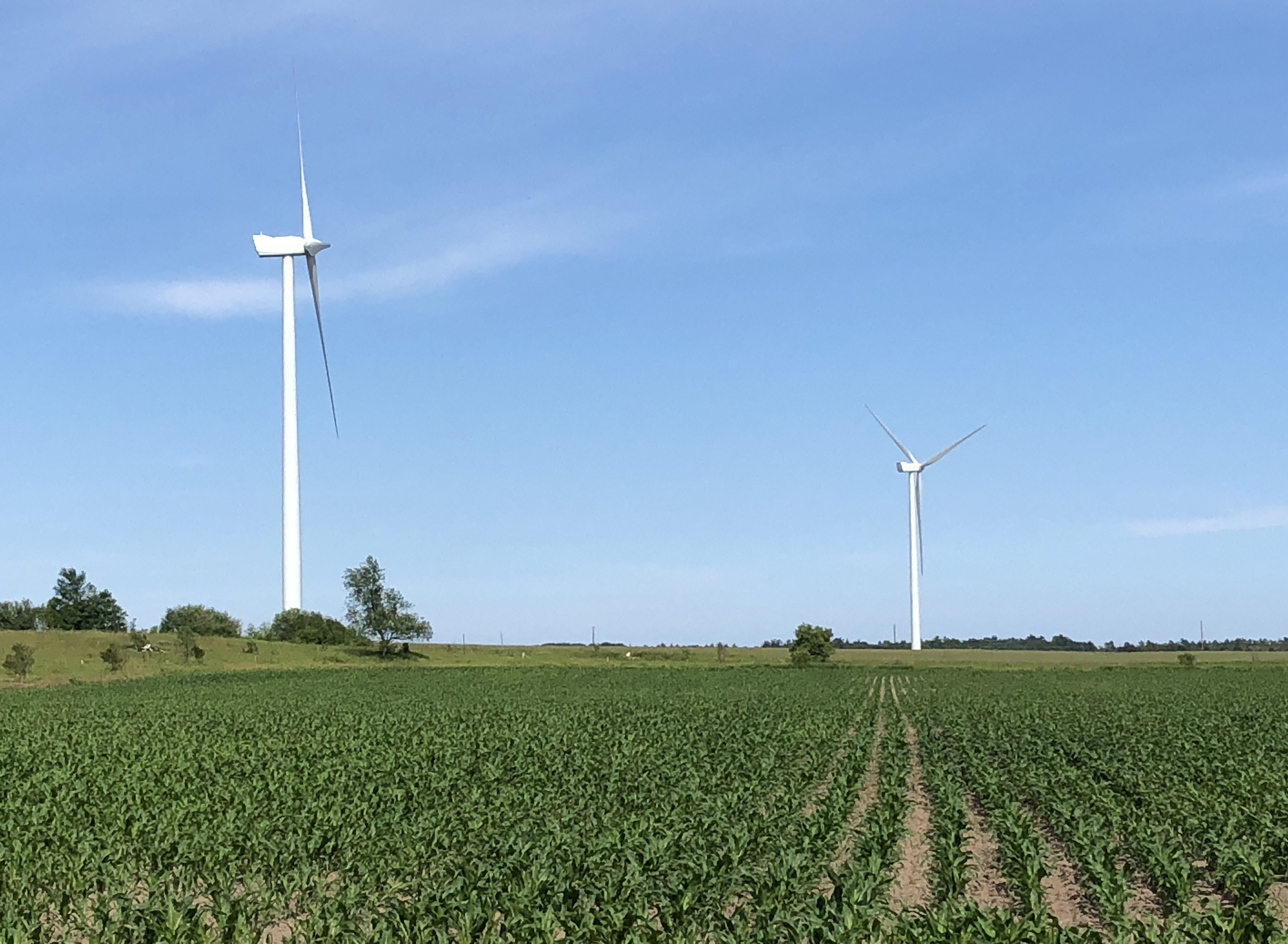 The state park is at the site of an old company town, where immigrants smelted ore back in the days of Big Iron. It also has some natural territory, which I explored a little as well.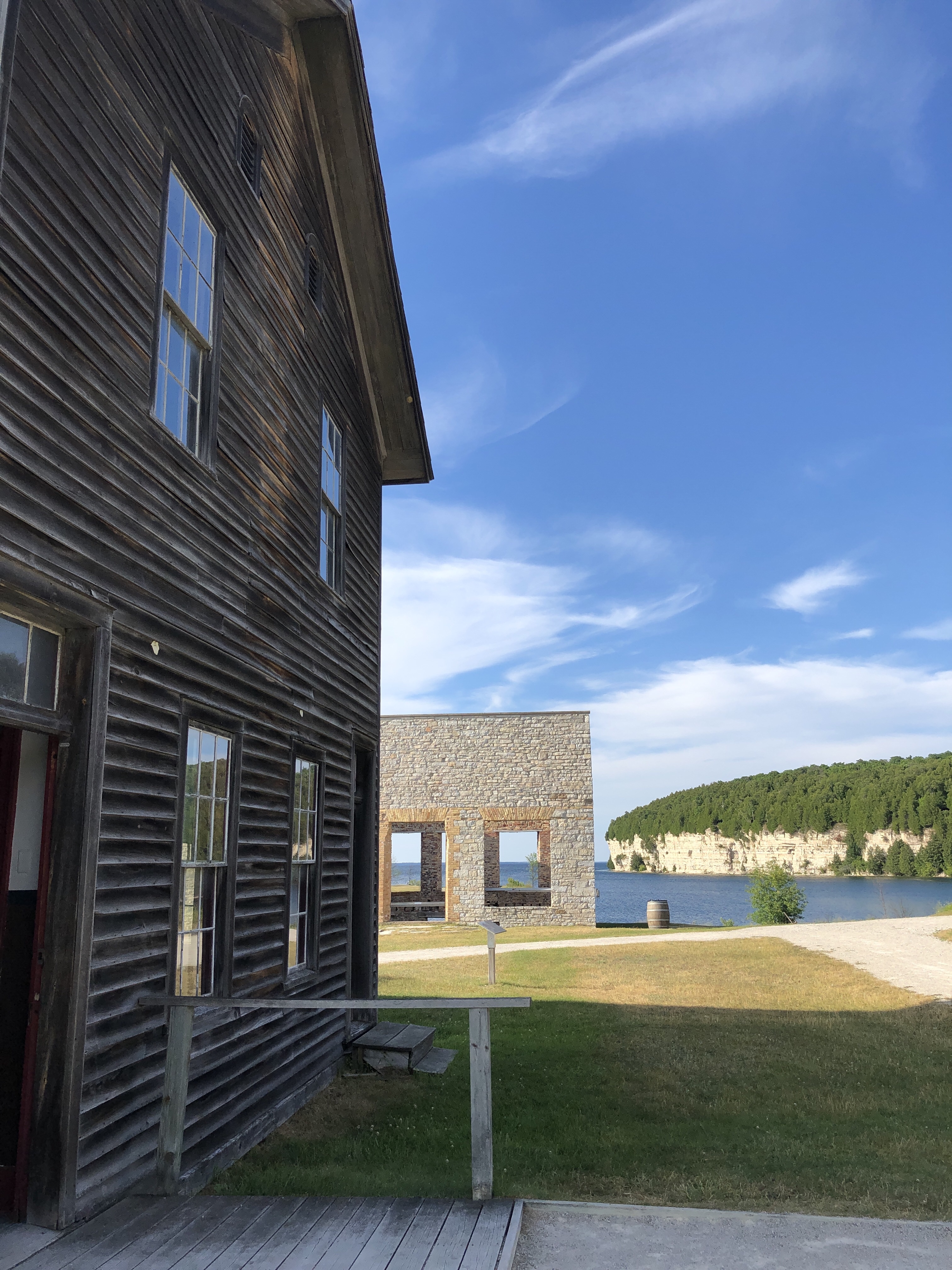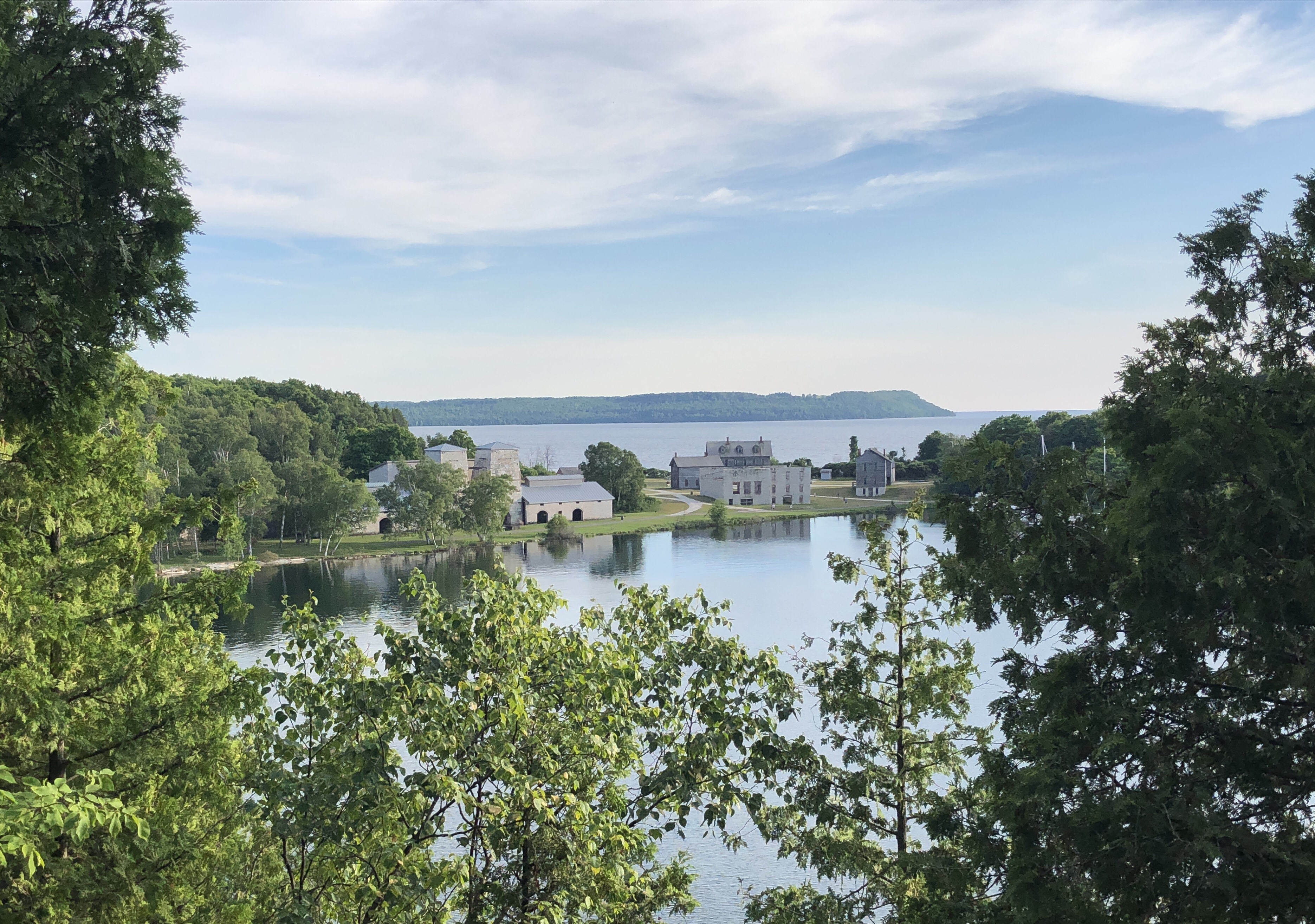 As is my habit, I ended up at a bar and grill near the park for dinner. (Campground cooking would add just a bit too much additional challenge to these trips.) At the bar are eight locals who sound like eighteen and there's a jukebox that's trying to drown them out with 70s-80s pop/rock. But they have Upper Hand IPA and fresh deep-fried whitefish, and I'm OK with that.