I had a brief scare last night when I got into my tent and found that my inflatable pad was flat. 10pm after dark was no time to try repairing it. I reinflated it, hoping to at least locate the leak … And it stayed that way. The first thing I checked when I noticed it was flat was that the valve was closed tightly, but that must have been the problem. I stayed inflated all night.
The night was mild; I never bundled all the way into my sleeping bag. It didn't rain, but it's a good thing I'd covered my gear for it, because the heavy fog that developed left everything exposed wet. Even with the sun up, visibility is limited. My view of the lake is just a grey void.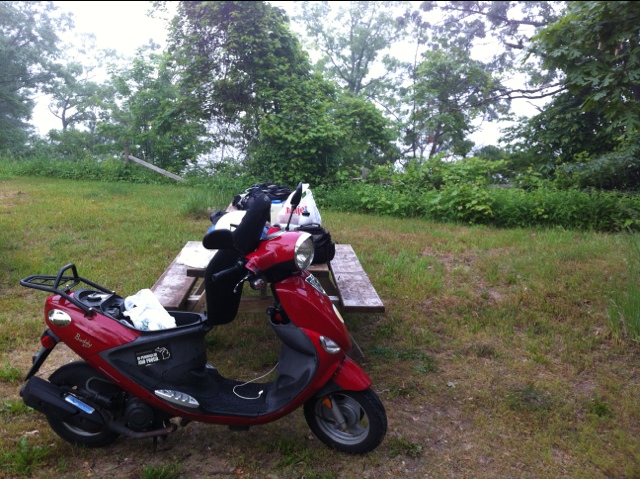 I woke at 6:30, and had a leisurely breakfast of pop-tarts and granola bars. My calf muscles protest everything I ask them to do, but between ointment and use, they're loosening up.