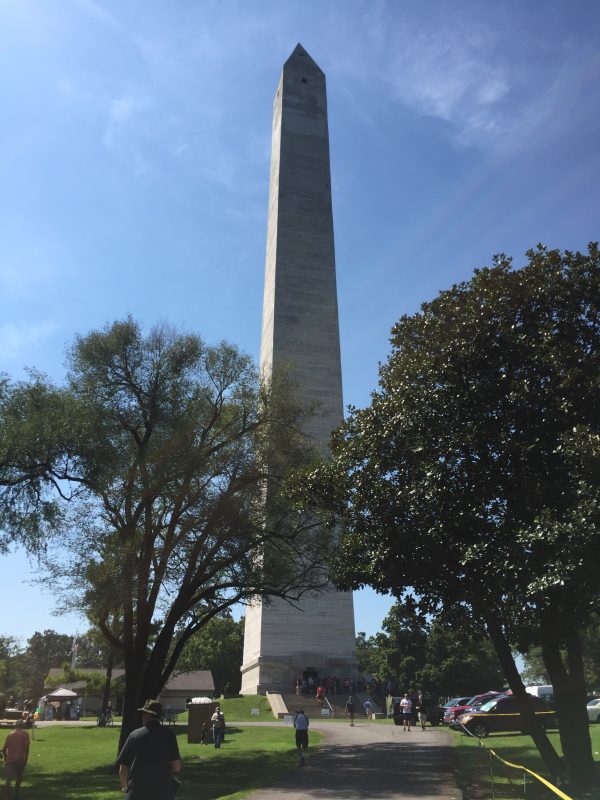 No, I didn't take a wrong turn at the Ohio River and end up in Washington. This obelisk standing as a monument to the first president, is for Jefferson Davis.
Fairview, Kentucky is the birthplace of the Confederacy's only president, and about a century ago, a bunch of unreconstructed traitors to the U.S.A. erected a monument to him, one of the tallest in North America.
There's a little festival on the grounds today, a perfect chance to celebrate both slavery and astronomy!