I nearly met my maker this morning on the way to Hell. As I was leaving the dirt road and picking up speed on the paved road out of the recreation area, a great blue heron or sandhill crane suddenly flew into the air from the edge of the road in front of me. I was moving pretty fast, and so was the bird, so I didn't get a very good look at it, but it had a wingspan of four or five feet. Hitting it wouldn't have been good at all, for either of us.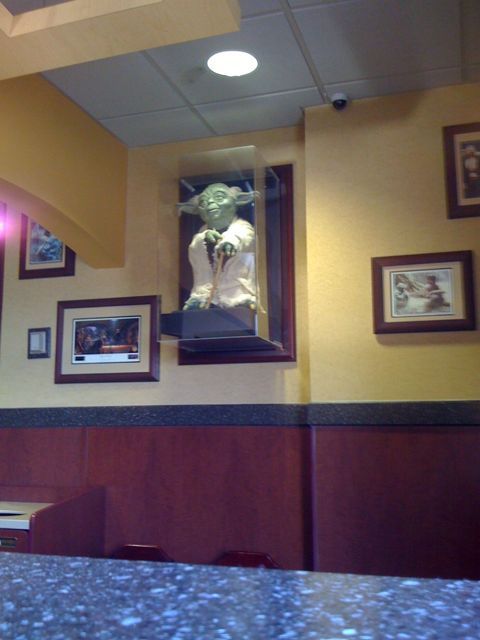 I had breakfast in Purgatory… or rather at the McDonald's in Pinckney. It's decorated with a Hollywood theme for some reason, with little shrines in various corners to certain movies, especially those featuring heroic male leads. The Lord of the Rings was in front of me, with autographed stills and what is probably a replica Elven tunic behind glass. There's a Star Wars shrine behind me, with an authenticated frame from The Empire Strikes Back and Yoda (again, a replica) in a glass case.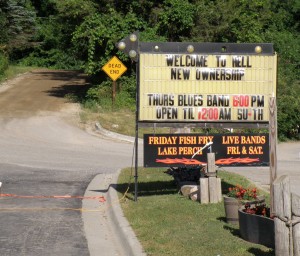 Hell itself was… nice. Sorry. Apparently there was a Harley-rider convention there yesterday, so it's probably best that I saved it for the trip back today. The following Sunday morning, it was… quiet. Of course I took photos of the handful of tourist gimmicks: the Dam Site Inn, the little wedding chapel behind Screams ice cream, etc. But wander a little ways from these and you see some rather pleasant lakes, the creek (with the dam)… all part of the reason there's a state recreation area right next door.