I had an uneventful ride east. I stopped briefly in Saranac, and again in Lansing, but mostly just drove straight through.
The ride thru Lansing itself was pretty bleak: just a bunch of urban decay along Grand River Avenue. There's an immediate change when it enters EAST Lansing, where suddenly you're in a fairly vibrant university town with a thriving retail business district. But it wasn't until well past metro Lansing that the traffic thinned out. I'm going to try riding around it on the way home.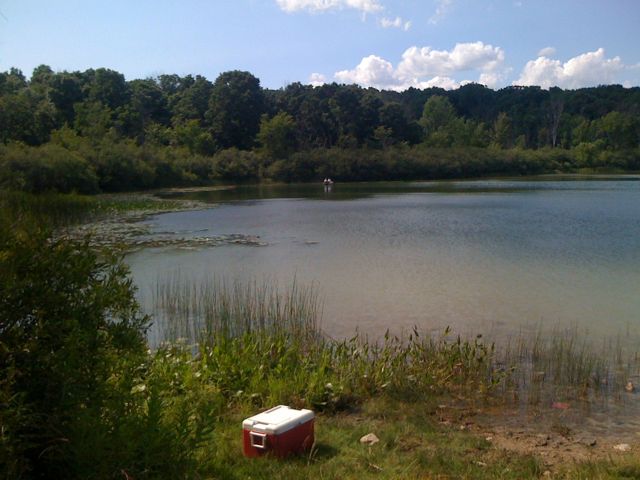 I got a rustic campsite at Brighton Rec Area. I scouted out their other site, which is a little closer to Brighton, but that turned out to be a mistake. It was a long hilly dirt road, and also wet. I had to go slow and keep my feet out in case I slipped. It'd be faster and easier to get back to the rustic campground further out, near the day-use area. The site I got is nice enough, just off Appleton Lake.